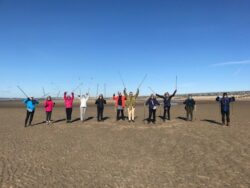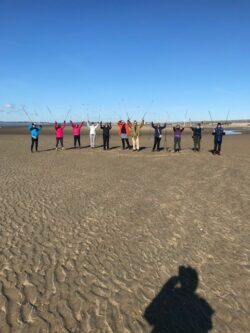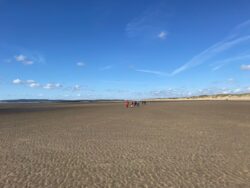 April is finally here, bringing with it the promise of longer days and Spring time.  There's not much we can rely upon in these troubled times but we can rely on spring coming. Let's get outside and embrace it whatever the weather delivers!
Our Low tide walk at Camber sands delivered all that we hoped for yesterday. Barely a cloud in the sky, a gentle breeze (albeit a chilly one!) and best of all sunshine all the way. All washed down with a slap-up brunch. See the attached pics.
For those who missed it, the next date I see as a possible for a repeat visit to Camber Sands is Sunday August 14th. Obviously, this is very much led by the tides so dates are limited, so save that date too if you intend to come along next time!
International dawn Chorus Day May 1st. As in previous years we will be getting an extra early start on Sunday May 1st, 6am, to walk amongst the woodland and listen in to the bird song. An immersive mindful wellbeing walk for all with a huge feel good factor thrown in.  If you are interested book here: https://exercise-anywhere.com/event/238515-International-Dawn-Chorus-day—walk,-listen,-connect.