The Benefits of Nordic walking
Nordic walking provides both physical and mental benefits due to it's whole body movement and the fact it is outdoors and in nature.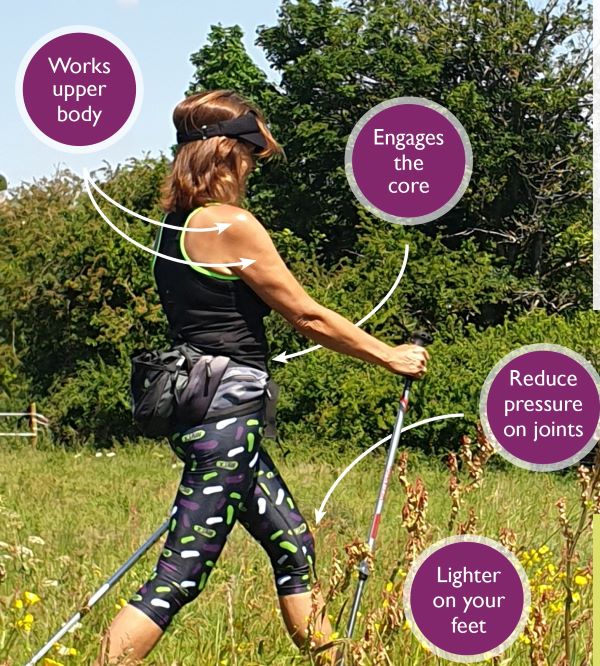 Works the whole body
Uses 90% of major muscles
Using the correct technique and poles will help you target all of the major upper and lower body muscles with every step. This in turn improves posture, body tone and speeds up metabolism. Great all round fitness with FAST results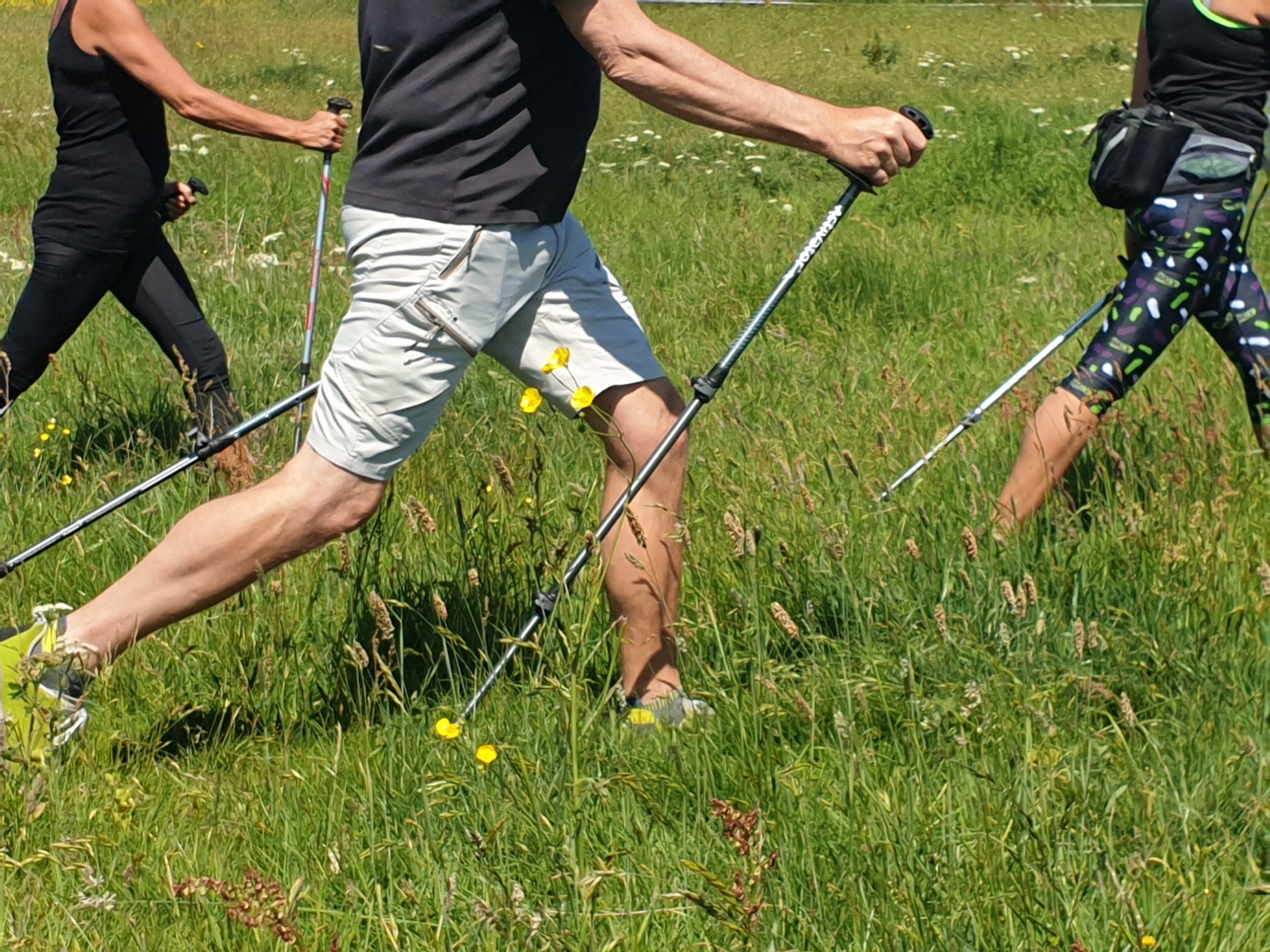 Reduces the strain on the back, neck and shoulders too

Takes the weight off lower body
Reduces pressure on joints
Nordic walking poles provide propulsion and also help to spread the load, making you lighter on your feet. This also means you can walk further and faster than usual whilst reducing the pressure on knees, hips and ankles.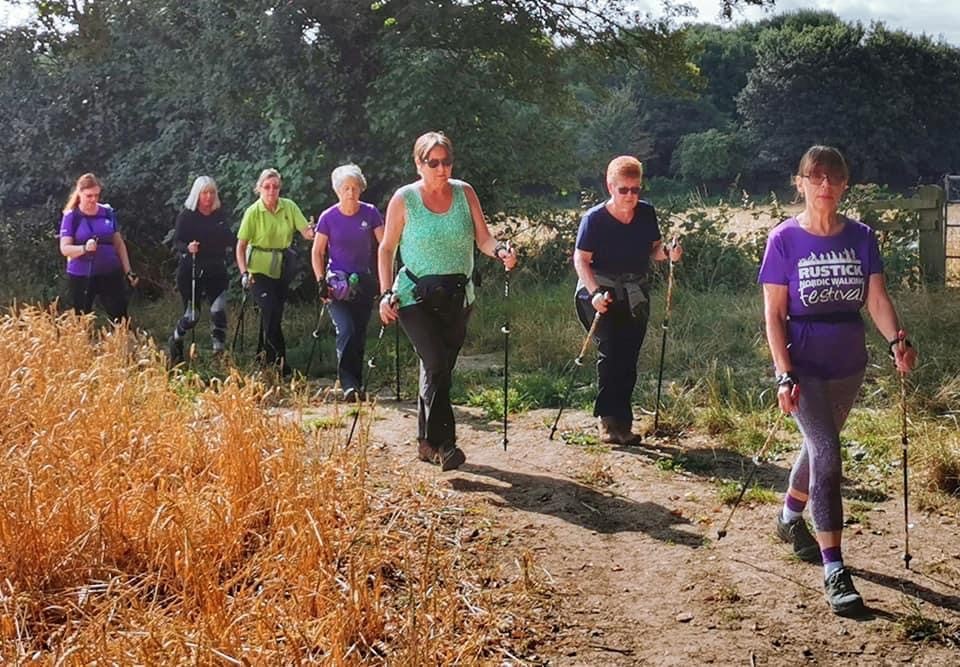 Learn how to harness the power of the poles, dont just tap them!

Burns extra calories
Great for weight loss
Working more muscles means using more energy  - it is possible to burn between 20 and 40 % more calories than you would walking without  poles. That's why it is essential you master the correct technique from the start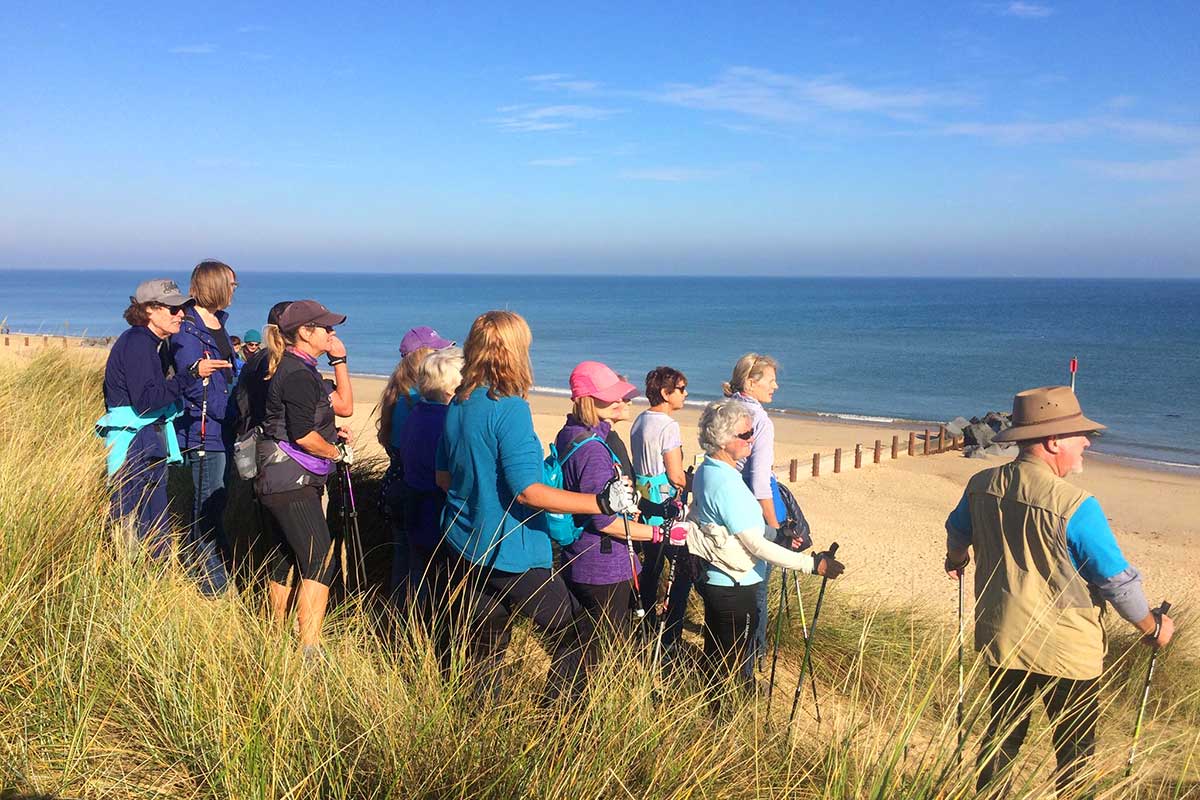 Safe, motvating sessions that are good for the mind and body

Great for mental health
mood boosting exercise
The mood boosting benefits of exercise are even greater when you are immersed in nature and breathing fresh air. We believe that it is essential to enjoy exercise and have fun in a relaxed sociable group. We take time to breathe deeply and recharge as we take in the views.
Discover more reasons to start Nordic walking