The bluebells are starting to show off and spring is truly here.
We're hoping to welcome many of you hibernating souls back now the weather is warmer.
The Wellbeing walk was well attended week before last and we enjoyed the heady heights and views from Eridge park estate followed by coffee in the sunshine. See attached photo.
Carole's Sunday's Motts Mill march took them through the beautiful bluebells in the woodlands with amazing smells and sounds. See attached photo
For those of you who might be interested, Penns Rock (area where they walked Sunday) has an open day. Please see link herehttps://findagarden.ngs.org.uk/garden/5856/penns_in_the_rocks.
Note: Carole is starting up her Ashdown sunset walks again on a Tuesday evening in Ashdown Forest.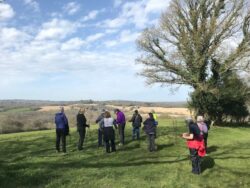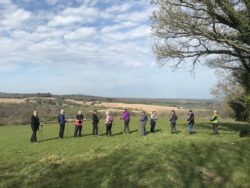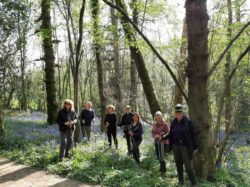 !!