Hello Norfolk Nordic Walkers,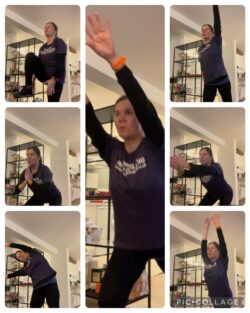 It's been a fabulous week of busy Nordic walks and Zooms.  Great to see lots of you striding out after the Christmas break – getting back into the swing of regular exercise to raise the heart rate as you pick up the pace.  Those Christmas blow-outs (for me it was munching my way through three, yes THREE huge boxes of Maltesers!) have become a distant memory after engaging once more in brisk cardio walking.  Love it. 
Yesterday 14 of us set off from Horsey Mill to walk to the beach, see the seals and return on a 4.5 mile circuit inland.  As you can see from the photos, we were not deterred by the awful weather forecast of heavy torrential rain and thus we braved the elements. We were rewarded by cheery "you're in it to win it" banter and waterproof sock chat, fabulous beachy vistas, seal sightings (did you know 3778 pups were born there this year so far?) and a Car Boot Cafe by Horsey Mill to indulge in a post walk picnic. These Saturday Specials get us out and about all over Norfolk.  We love 'em….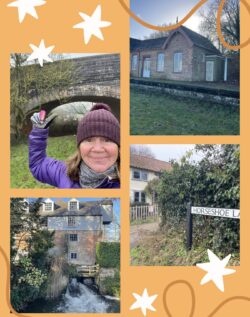 Next week Becky is out at Hellesdon Mill and the following Saturday I am heading out on a BRAND NEW ROUTE round Saxthorpe, Corpusty and Mannington.  
(Top Tip: Book ahead. Do not be deterred by being on the Waiting List.  We try to fit you on.)
CAISTOR ST EDMUND CLOSURE
Many of you have read the EDP article that this lovely site (where we love to walk) is now closing to walkers.  Obviously this (possibly) affects our Friday Dunston Common Walks where we cross to the Roman Town.  Our Fri-Yay Feel Good Walk on 20/1 will take place from High Ash Farm however I am meeting with Becky and Lynne this coming week to discuss options.  We will keep you posted. 
FREE TASTER
Come try a TASTE of Nordic Walking – for FREE! 
Nordic walking burns 20-45% more calories, works the whole body, is sociable, and lessens impact on joints. It's suitable for everyone and a fantastic fun way to enjoy being outside!  COME AND JOIN US at 11.15am on 16th Jan at Whitlingham Country Park.
https://exercise-anywhere.com/event/265599-TRY-A-NORDIC-WALKING-TASTER-SESSION—WHITLINGHAM-COUNTRY-PARK 
ANOTHER NEWS ARTICLE ABOUT NORDIC WALKING BENEFITS
https://theconversation.com/seven-reasons-nordic-walking-is-better-for-you-than-the-normal-kind-187391?fbclid=IwAR2H8X33isS_4QtvyJMX8MY1oY2oeUcfVMxw2npmi1najpI9iVyn7_D5KgY
DO YOU KNOW WE OFFER 13 ZOOM WORKOUTS p/w? 
Sometimes time is pressing and you can't join as many walks as you would like. Work can get in the way! Or you may not fancy a muddy wet walk. Or it's icy and we have had to cancel our walks that day.  Instead, simply join a ZOOM. As instructors, we love doing them.  So join us…they are as easy to book as walks so come and give 'em a whirl PLUS they are included in the £28 pcm Membership + all the walks. Bargain!!!
Monday
7.30am WAKE UP AND STRETCH with Karen
9am SWING, MOVE AND SMILE with Mary
5pm TOTAL BODY WORKOUT with Karen
Tuesday
7.30am EARLY START WORKOUT with Emma
9am SMOVEYS with Ashley (try it… great fun!!!)
7pm YOGA WALX with Gilly
Thursday
7.30am EARLY START WORKOUT with Emma
8.15am BODY BLITZ with me
9am BODY BLAST with Denise
9.45am RESISTANCE IS NOT FUTILE with Denise
6pm PILATES with Karen
Friday
8.15am STRETCH FLEX AND BALANCE with me
8.30am MORE SMOVEYS with Ashley
***NNW WEEKLY WINTER SCHEDULE ***
 https://nordicwalking.co.uk/instructors/norfolk-nordic-walking/
(UNLIMITED WALKS P/W + UNLIMITED ZOOMS  are incl in our £28 PER MONTH PACKAGE )
Monday   
9.15am KICKSTART @ WHITLINGHAM COUNTRY PARK (Gear2- 3) 
10.15am WAKE UP @ WHITLINGHAM COUNTRY PARK (Gear 2) 
11.15am PRIVATELY BOOKED 1-1 
Tuesday 
8.30am HIGH ASH FARM FAST WORKOUT
9.30am HIGH ASH CIRCULARS (Gear 2) 
11am RE-CHARGE AT WHITLINGHAM (Gear 1 – 2) 
Wednesday 
10am MID-WEEK MAGIC AT BLICKLING 4.5 mile (Gear 2+) 
10am BECKY'S REEPHAM & WHITWELL 4.5 mile CIRCULARS (Gear 2)
1.30pm  PRIVATELY BOOKED 1-1  
Thursday
8.15am BODY BLITZ ZOOM WORKOUT
9.15am  LYNNE'S EATON PARK WEST – UEA CIRCULAR (Gear 2)
10am CATTON PARK WELLNESS WALK + MINI CIRCUITS (Gear 1 – 2) 
11.30am  MOUSEHOLD CIRCULARS (Gear 2) 
12.30pm PRIVATELY BOOKED 1-1 
Friday  
8.15am STRETCH, BALANCE & FLEX ZOOM WORKOUT 
9.30am BECKY'S FRI-YAY WALK & TALK @ DUNSTON (Gear 2) 
10am PRIVATELY BOOKED 1-1 
Saturday 
9.30am   SUPER SATURDAY SPECIALS ACROSS NORFOLK – see NNW website!
We are looking forward to walking / Zooming with you all soon.  Even in the wintery weather, there is nothing better than feeling invigorated, energised, boosted and zinging than exercising with lovely people in lovely places. 
Best,
Rebecca, Becky and Lynne